Space on Tap has developed its use of social media since we started the business mid-2010. Twitter has become our main social media vehicle, and to an extent LinkedIn and YouTube. We're now developing our presence on Facebook and have 3 Blogs underway talking about space that's available on tap, Colleagues on Tap co-working events and co-working.
We're really delighted to have been asked recently by Service Network to contribute to their forthcoming event '
Winning New Business: Developing your Digital Footprint through Social Media'
which is taking place on 13th October at Gateshead College (a venue we're looking forward to experiencing! We'll be talking through how Space on Tap has tangibly benefited from the adoption of social media within our marketing approach, and some of the lessons we've learned along the way.
Refer to Space on Tap when you book and the usual price of £45 for non-members will be discounted to only £10! CLICK HERE TO BOOK
Mark Easby of BETTER
will be the main speaker at the event, and we're really looking forward to hearing his expert input into why and how we can continue to improve our Digital Footprint; how to participate, listen, and critically how to measure impact - all great for planning our social media strategy moving forward.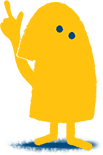 Service Network is also keen to engage other people and businesses in the event who have gained from use of social media, so if you have a Twitter tale or a Facebook fable to tell get in touch with Sarah Thackray at Service Network to reveal all!